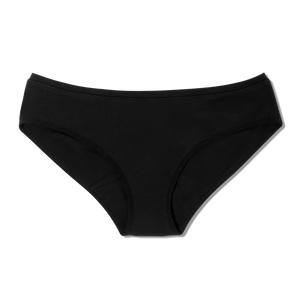 Our Reusable Period Underwear looks & feels just like your everyday intimates yet absorbs as much as 3 tampons.
Our stretch-fit seamlessly hugs your curves and stays in place without digging into skin (no wedgies or pinching!).
Made with breathable cotton that feels silky-soft. Safe for sensitive skin.
Bonus: Reusable waterproof pouch included.