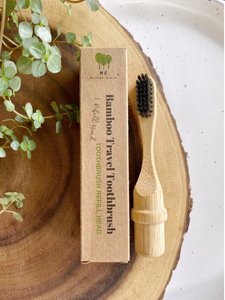 This is the replacement head for the Bamboo Travel Toothbrush 
How to Care: Bamboo is naturally antimicrobial, but we recommend to air dry each piece on a towel in between uses for longevity. When ready, just buy a replacement refill head and keep the case portion to reuse.
Size: 4.75" in length for travel, 7" when put together and 7/8" in diameter.